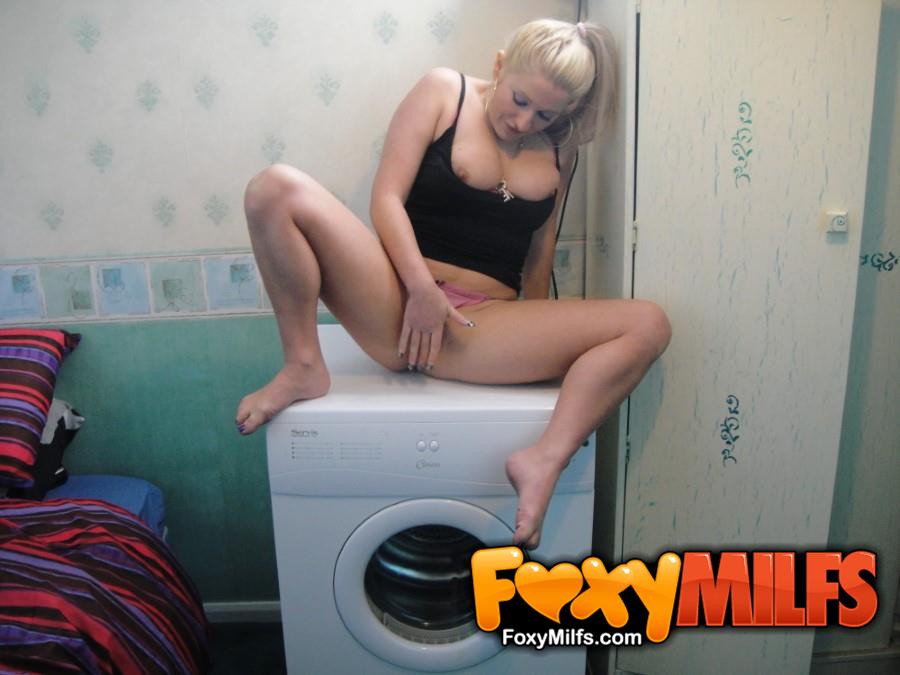 Thick and luscious is how to describe webcam model Kaz B. Kaz B is a curvy blonde British milf with blue eyes and a very lovely face and smile. She is a nice and cheerful woman with a kinky side that she likes to explore on her webcam at home. Her body is slender and yet curvaceous and she has got D boobs that are big and firm. Her pussy is shaved bald and she likes to slip her finger over her rock hard clit. Kaz likes to be the milf of your dreams and make you beg to be in her panties.
Here are some great pics of young Chav Mum Kaz B masturbating on the washing machine. She's wearing a black vest with her boobies out and a tiny pink g-string. She done some great videos for the Chavley Court website when it was active. Click here to see all Foxy Milfs.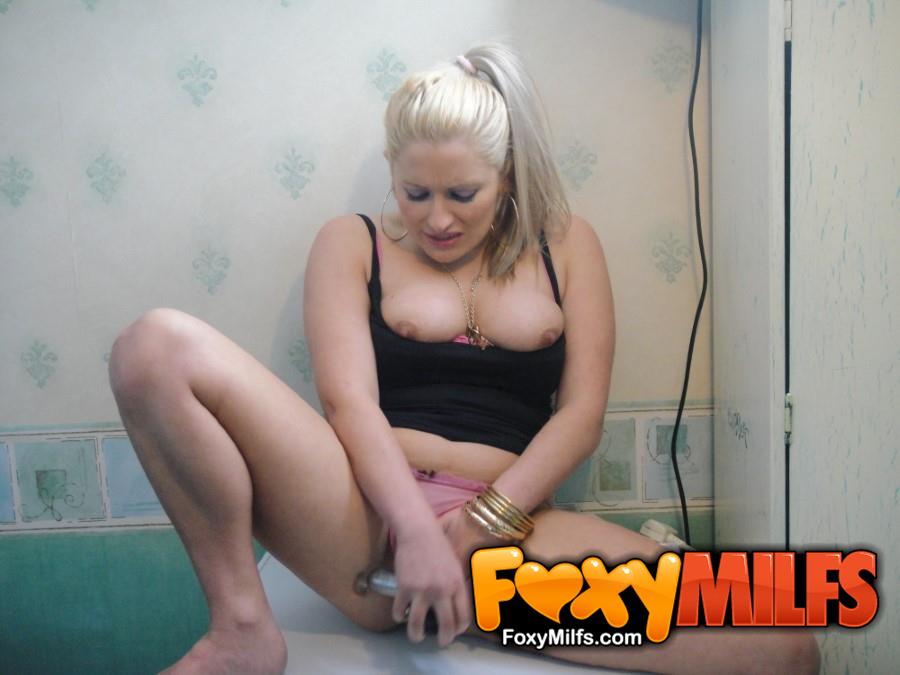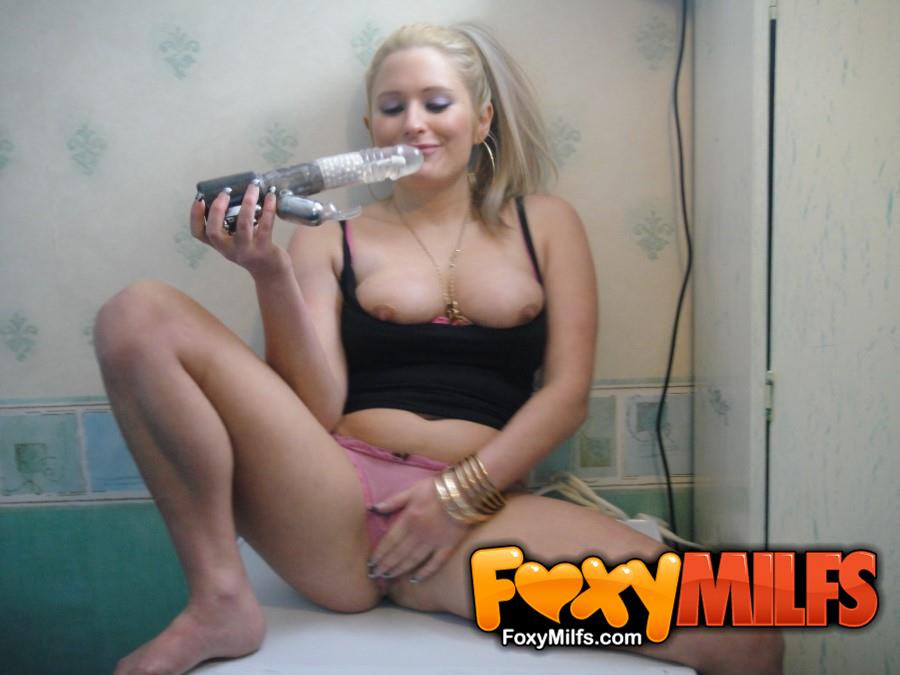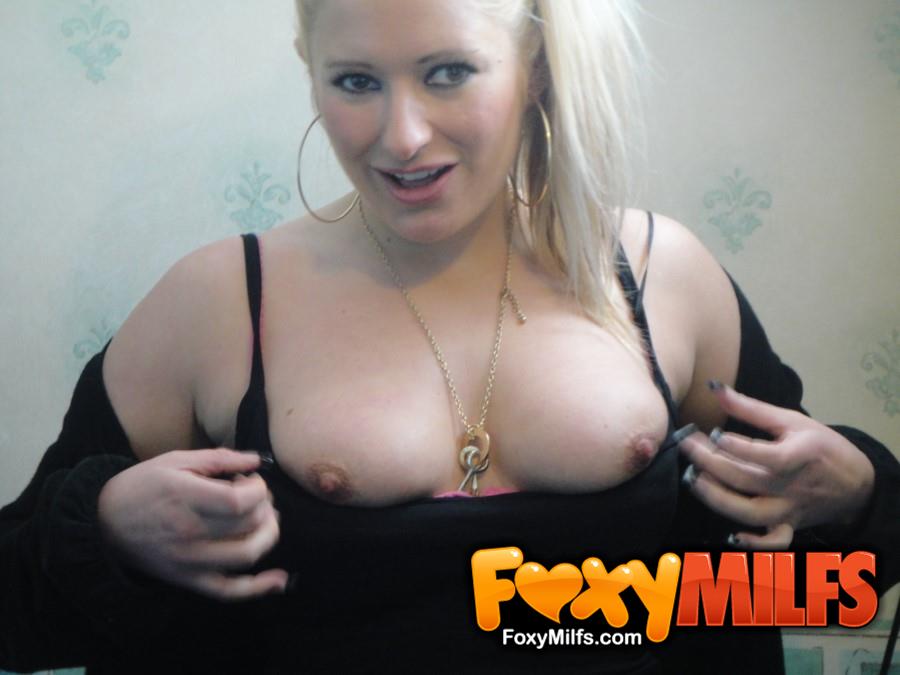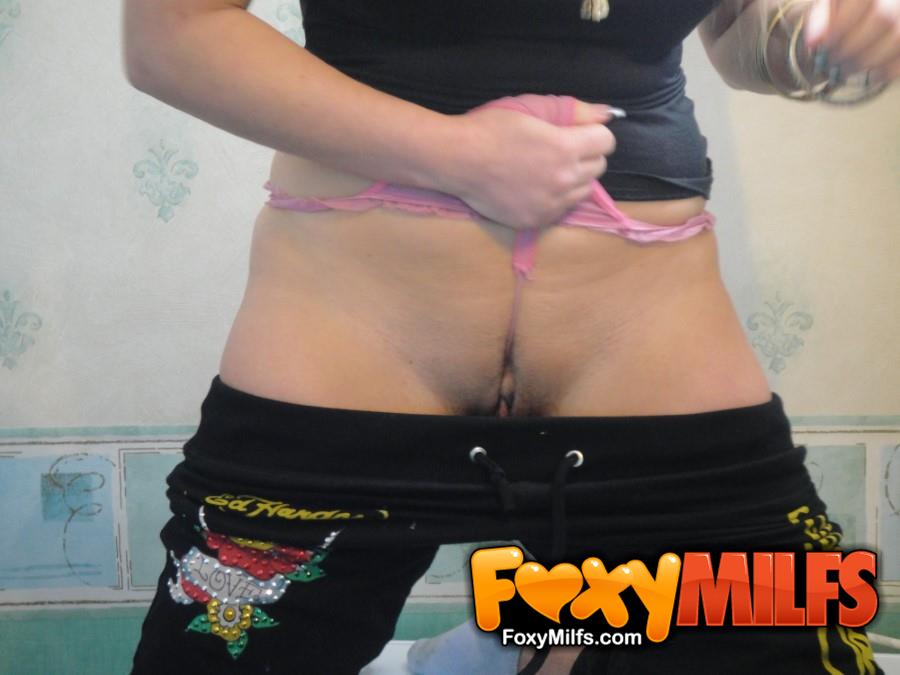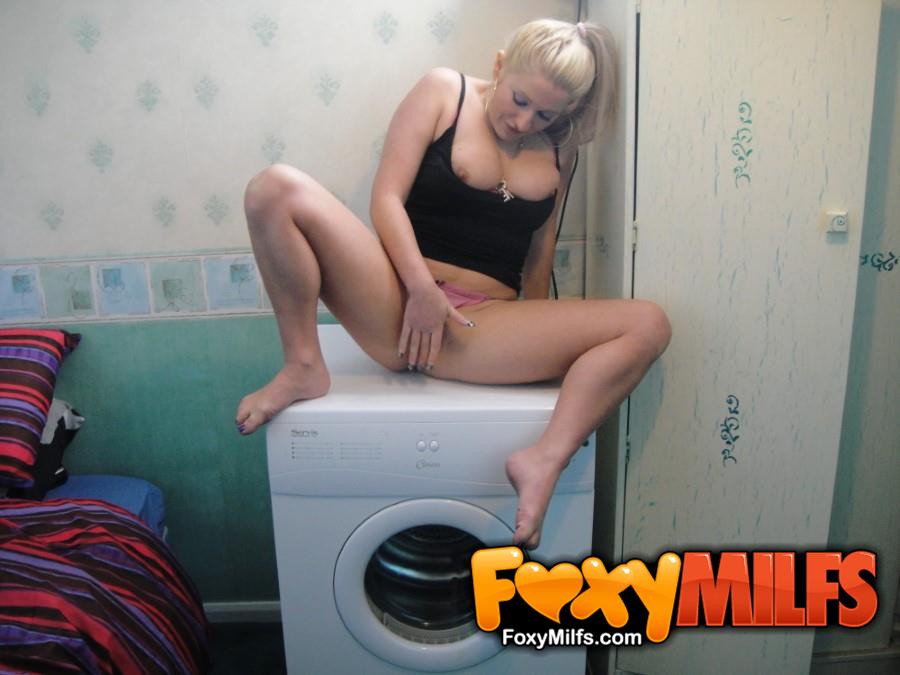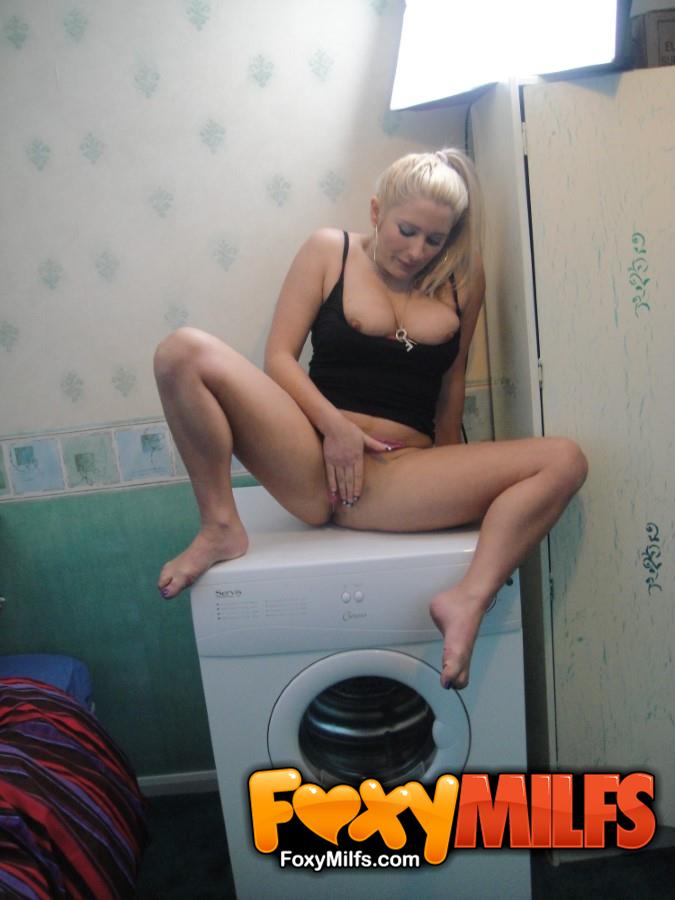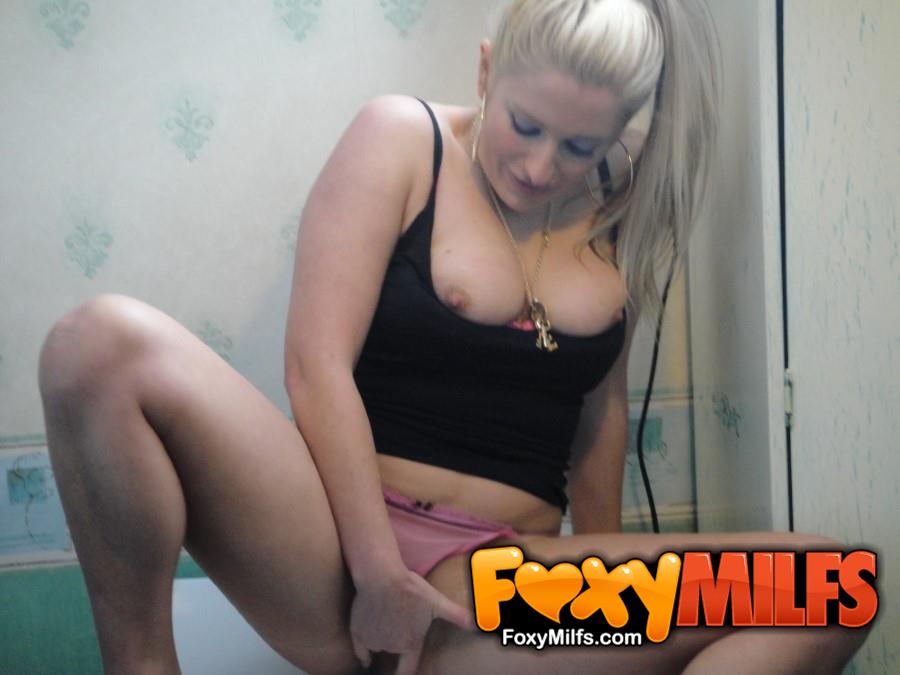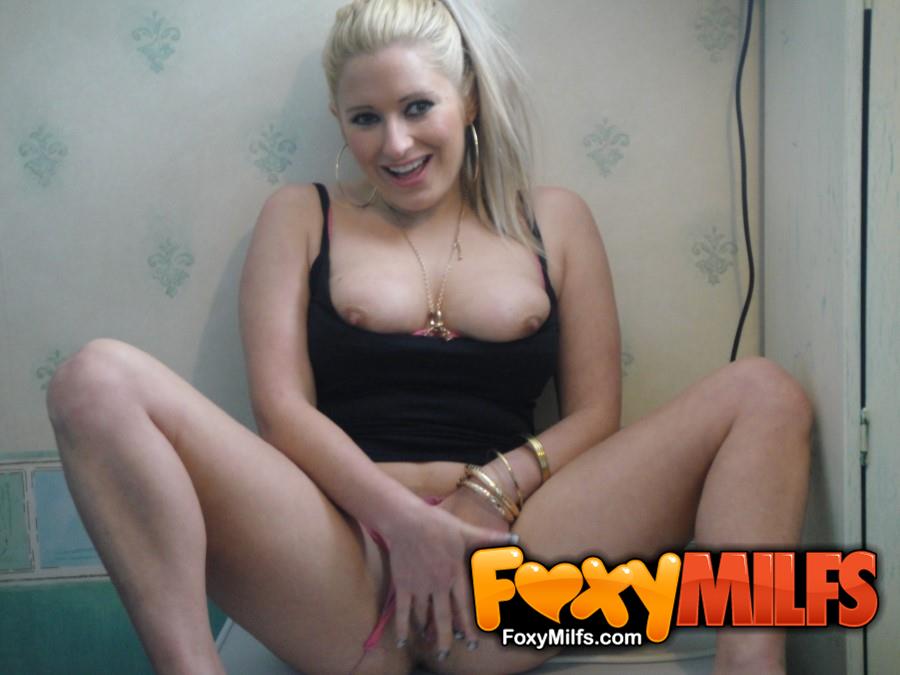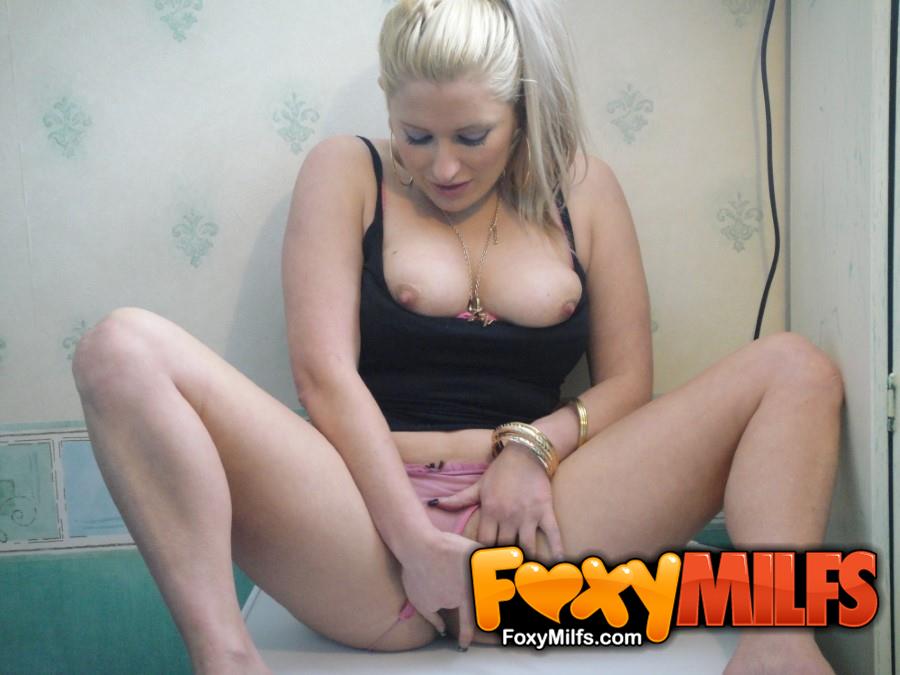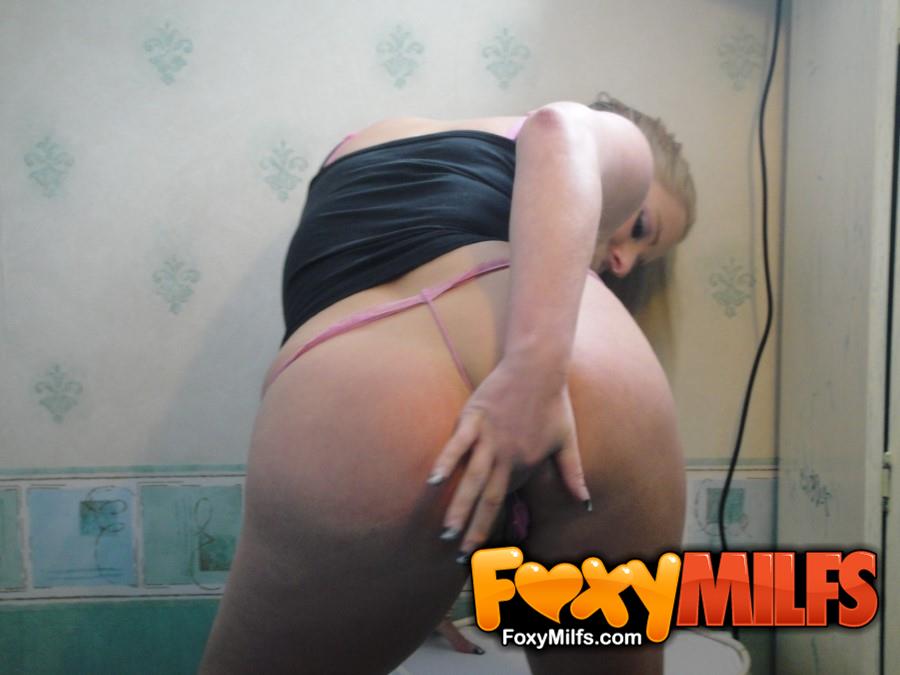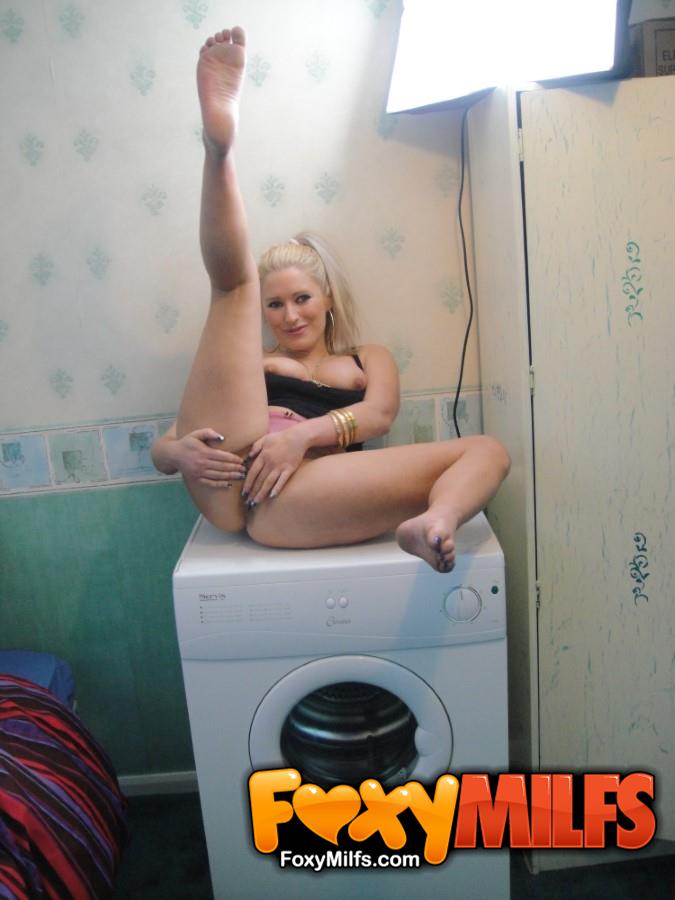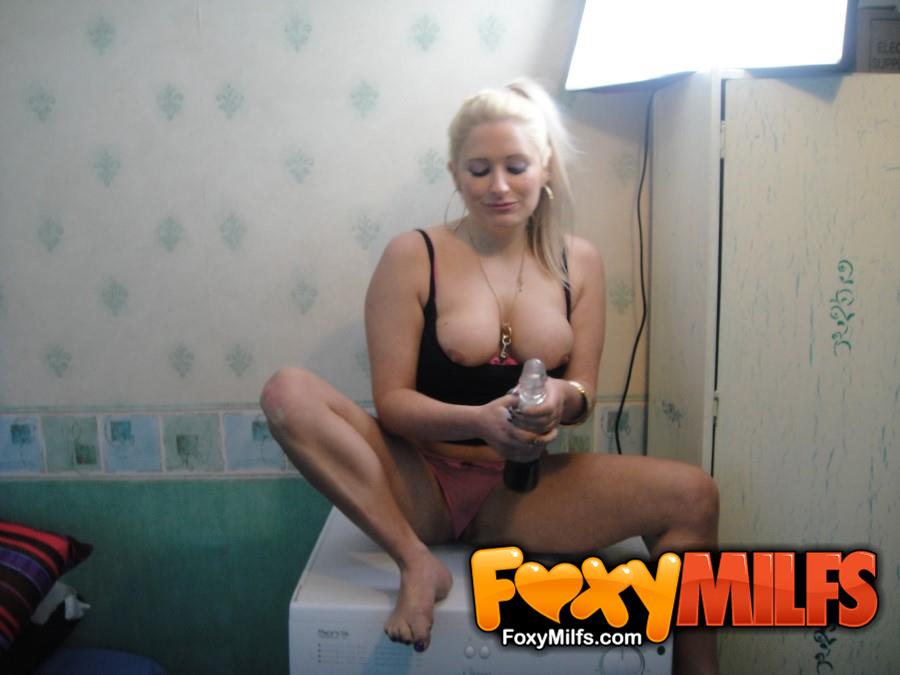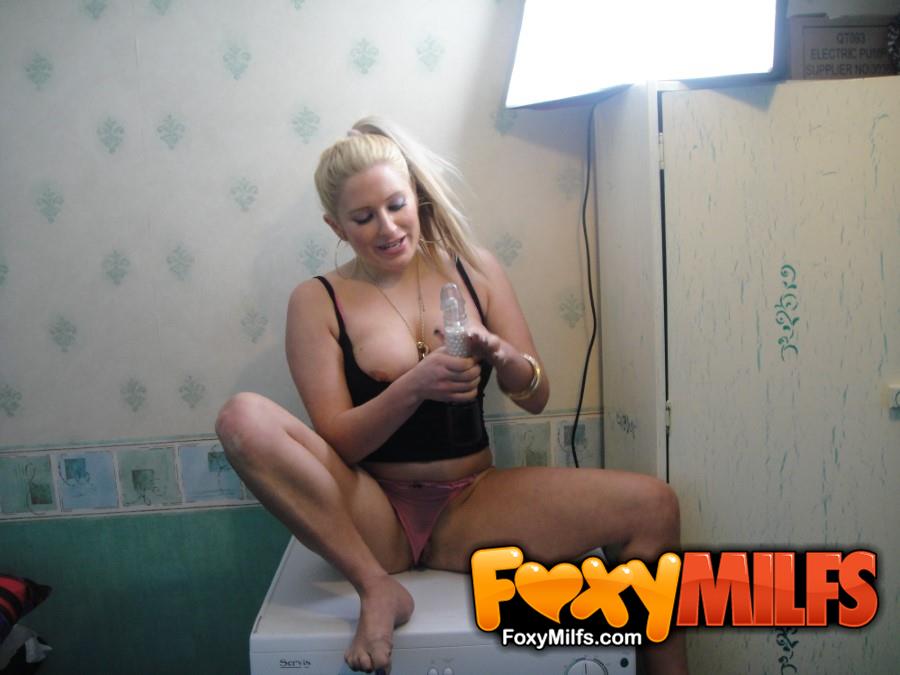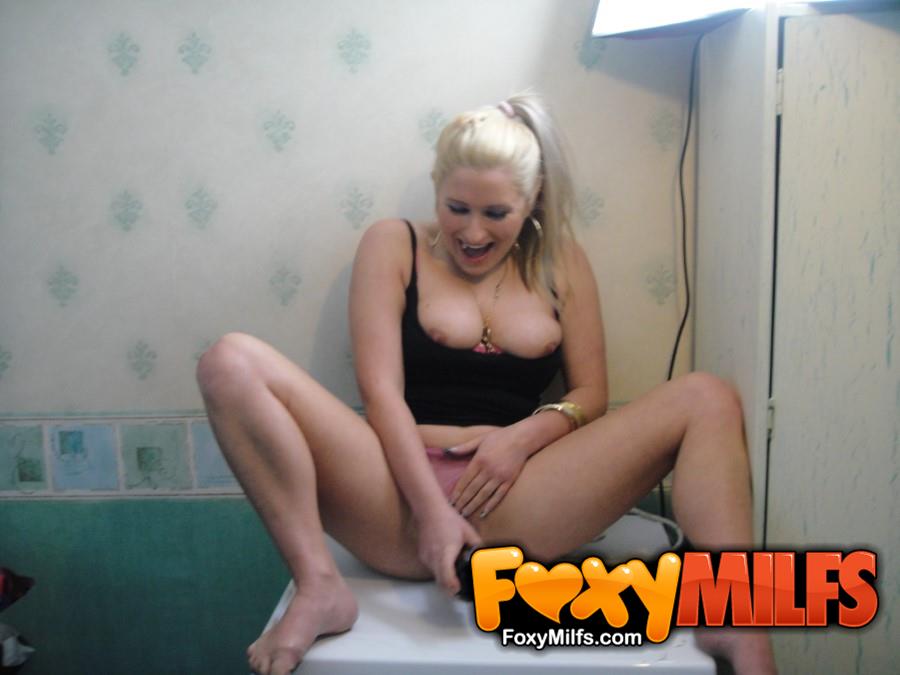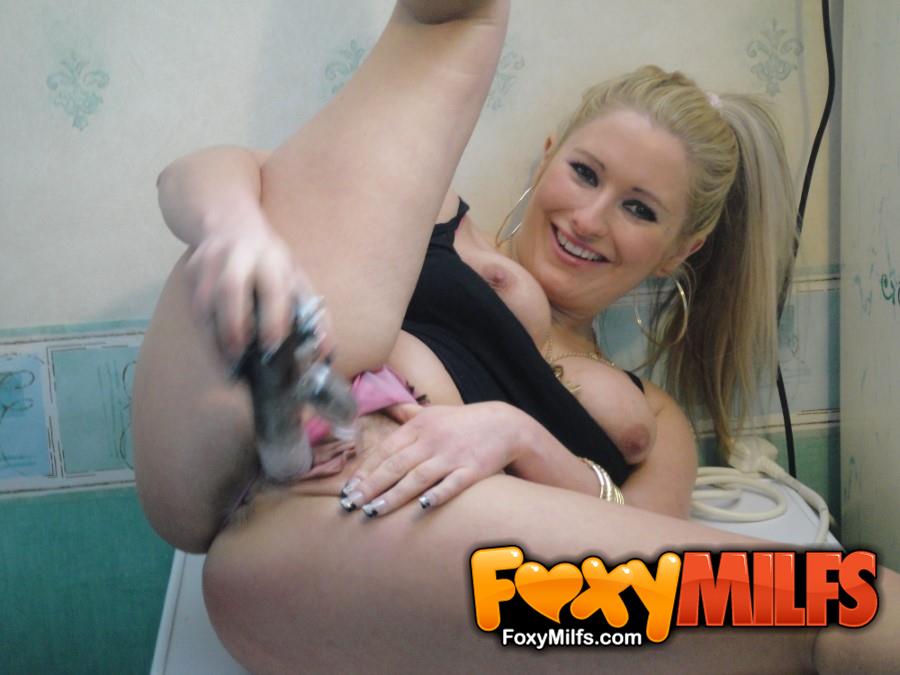 As you can See Kaz is gorgeous with a proper fit body and when she slides her wet panties aside and starts playing with her pussy you can't help but fall under her spell. She's one of my favorite amateur UK girls. Check out more Foxy Milfs.